Featured

Price, low to high

Price, high to low

Alphabetically, A-Z

Alphabetically, Z-A

Date, old to new

Date, new to old

Best Selling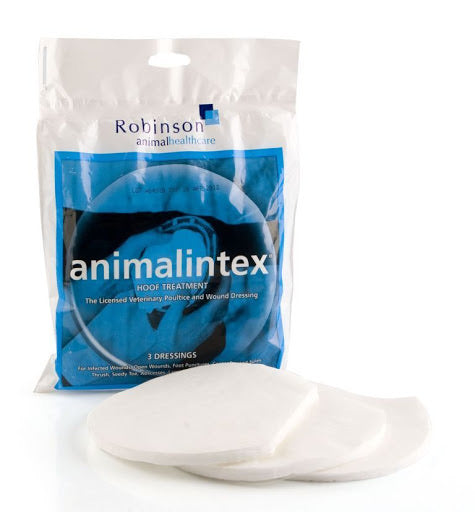 Sold Out

Hoof Treatment Poultice
Animalintex combines proven active ingredients with a 170g/m needled cotton wool for extra strength and ease of use. Licensed for a broad range of equine injuries and conditions Animalintex is an effective healing aid that can be applied as a...
Add to Wish List
Poultice
Animalintex is the original veterinary poultice and wound dressing, that has been used by countless customers for decades. It is made to a proven formula and manufactured in the UK in a facility that is authorised by the Veterinary Medicines...
Add to Wish List
Poultice Dressing
Animalintex is classified as a Veterinary Medicinal Product and is therefore licensed by the Veterinary Medicines Directorate (VMD). It can be used as a hot poultice, cold poultice or dry dressing and is suitable for the treatment of infected wounds,...
Add to Wish List